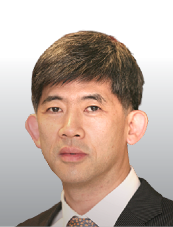 Hungwon TCHAH , Korea
Hungwon TCHAH, Professor at the University of Ulsan Department of Ophthalmology, is an ophthalmologist and a recognized leader in corneal, cataract, refractive, and laser surgery. He has been at the forefront of ophthalmology's evolutionary changes throughout his career as a researcher, educator, lecturer and acclaimed physician and surgeon.
After graduating from the College of Medicine at the Seoul National University in 1982, Prof. Tchah completed residency at Seoul National University Hospital and extended anterior segment research fellowship training at the University of Minnesota and affiliated hospitals. In 1989, Prof. Tchah returned to his hometown, Seoul, and started his career at the University of Ulsan, where he has served for 24 years as faculty of the Department of Ophthalmology. He has been a full professor since 1991 and has served as the Chairman of the Department of Ophthalmology. He is the Director of Cell Aging Research, Biomedical Research Center, Asan Medical Center, University of Ulsan.
Prof. Tchah served as President (2009-2011) and General Secretary of the Korean Society of Cataract and Refractive Surgery and as Head (2007-2009) of the Korean Corneal Disease Study Group; he also served on the Korean Ophthalmological Society (as Director of Academic Affairs), Korean External Eye Disease Society, and Korean Contact Lens Society. He is now a member of the Board of Officers of the Asia-Pacific Association for Cataract and Refractive Surgeons (APACRS).
As a frequent lecturer throughout the world on cornea, cataract and refractive surgery, he has presented numerous speeches in medical conferences. He has published almost 200 peer reviewed journal articles. He is Regional Editor in Chief of the Korean editions and a member of the international advisory group of EyeWorld Asia-Pacific, the news magazine if the APACRS.
Prof. Tchah has been involved in medical volunteer activity since his residency. He travelled Laos, Cambodia, Nepal, and Vietnam as medical volunteer. He is the leader of the Medical Service Volunteer Group, Asan Medical Center, and Board member of Vision Care, a philanthropic organization for promoting vision care in underdeveloped countries.