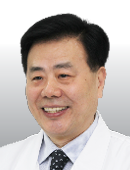 YAO Ke, China
Prof. Yao Ke is a special-grade expert of Zhejiang Province, director of Eye Institute of Zhejiang University, and Chief of Eye Center, Second Affiliated Hospital of Zhejiang University School of medicine. He is President-Elect of the Chinese Ophthalmological Society (COS), President of Chinese Cataract Society, and Vice President of APACRS. He is also President of the Medical Doctor Association and Ophthalmologist Association of Zhejiang Province.
Prof. Yao has made remarkable achievements in medicine, research, and education in ophthalmology. He has published 324 articles, with over 128 collected by SCI. He has obtained six national patents, two National Science and Technology Progress Awards (Second Class), and 30 provincial and ministerial top prizes. He is also an adjudicator of the National Science and Technology Progress Award and the National Natural Science Foundation, vice chief-editor of the Chinese Journal of Ophthalmology, and editor or reviewer for 15 other journals in ophthalmology.
He has won many honors including National Advanced Worker, National May Labor Medal, and National Extraordinary Contributor. He has been awarded the Alfred-Vogt Prize of Switzerland; the Golden Key and Golden Apple awards by the Chinese–American Ophthalmological Society; Outstanding Achievement Award by COS; and Advanced Certificated Educator and Gold Award by APACRS.